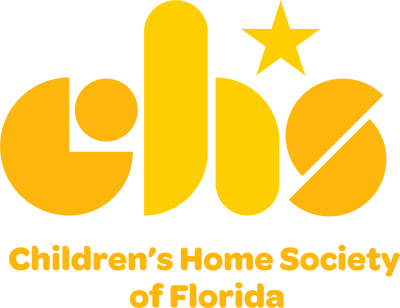 Children Home Society of Florida
Indian River County, FL


Permanent

Full-time
Overview
Since opening our doors in 1902, CHS became a part of Florida's history.
CHS has been committed to growing and evolving to provide the right services and solutions to address the needs of children and families throughout the changing times. Every day, our team works with parents and kids to empower them and encourage them. With innovative technology solutions and a dedicated, experienced team throughout the state, we're changing the face of foster care and positively impacting children and families' lives for generations to come.
Join our team to continue to do good and create history serving Florida's children and families!
The Child Welfare Family Support Worker (FSW) supports dependency case management service delivery by assisting with documentation, transportation, and delivery of services. Overall, the Child Welfare Family Support Worker contributes to the CHS high performance culture by exhibiting our values and providing quality results that position CHS as the leader in delivering proactive behavioral health, case management, community and early childhood solutions for children and families.
WHY JOIN CHS?
Uplifting mission-driven work
Make an impact in your community and become a part of Florida's
! * Growth and professional development opportunities
, including generous paid time off and holidays
Primary Job Functions * Support Dependency Case Management service delivery.
Assist with development and maintenance of client records and program documentation (initial assessments, goal planning, progress notes termination summaries, etc.) according to contract and CHS standards.
Enter necessary information into required software system(s) in a timely and accurate manner.
Assist with delivery of case management support services (information, assessment, referral and linkages).
Directly transport or arrange for transportation of clients to medical appointments, counseling, shopping, etc.
Supervise children during scheduled visits, in-home services, visitation or in other situations as directed.
Participate in weekly client staff meetings, as requested.
Contribute to a positive, engaging work environment.
Develop a strong knowledge base and stay current on job-related issues and trends.
Participate actively in departmental meetings, training and education, as well as the quality process.
Comply with CHS's code of conduct, policies, procedures and other obligations.
Assist with training other team members and providing back up when necessary.
Pick up projects on the fly; perform other duties as assigned from time to time.
Demonstrate the CHS Common Bond values in the performance of all job duties.
Job Qualifications
Education, Licenses & Certifications:
High school diploma or GED equivalent, required.
Florida Driver's License within 30 days from hire is required, along with daily access to a reliable and insured vehicle
Experience:
Two years of experience working with children and families, required.
Previous experience in a social services organization, preferred.
Competencies
Knowledge of:
Skills and Proficiency in:
Planning, project management, organization and time management
Oral and written communication, including presentation and platform
Collaboration, teamwork, consulting, facilitation, coaching and mentoring
Computer systems and MS Office, including Word, Excel and Outlook
Ability to:
Act decisively when necessary to protect client.
Establish trusting relationships.
Handle emergencies and life-threatening situations effectively.
Observe and accurately report the functioning of individuals and families.
Remain sensitive to the service population's cultural and socioeconomic characteristics.
Perform at a high level of autonomy, with general supervision.
Perform under strong demands in fast-paced, diverse, sometimes ambiguous environments.
Commit to providing high customer satisfaction with positive service delivery results.
Meet critical deadlines, while maintaining attention to detail, accuracy and quality.
Handle highly stressful, sensitive situations; maintain confidentiality and professional boundaries.
Demonstrate the behaviors of our CHS Common Bond Values.
Schedule Expectations
The incumbent will work a standard scheduled week, which may include weekends, holidays and evenings. The ability to work flexible hours is required to meet business needs. If working remotely, incumbent will be required to be available by telephone and email during specified hours. Travel will encompass up to 75% to 100% to conduct CHS business-related activities.
Together, good can be done.
Children Home Society of Florida